If you have held your licence since before January 1st 1997 without a break or new licence on medical grounds, then you can drive a minibus with a maximum of 17 seats including the driver. It must not be paid work (for clarity" payment in cash or kind by or on behalf of a passenger giving them right to be carried in a vehicle").  When your reach 70 years of age, the right to drive a minibus will be removed from your licence unless you ask for it specifically, this will entail a medical test.
If you have held your licence from after the 1st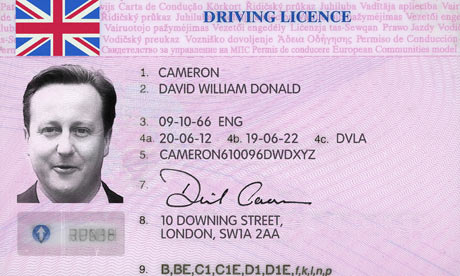 January 1997, then the following apply
Your need to be older than 21
The minibus must be used for social purposes, again not for reward
You must have held a licence for more than two years
The maximum weight of the minibus must be 3.5 tonnes, but can be up to 4.25 tonnes if it has specialist equipment on board such as wheel chair ramps and lifting equipment.
You must not tow a trailer
In circumstances where you need to charge running costs for the minibus, the requirements change slightly and you need to apply for a specific permit.
You must be over 21
The minibus must carry between 9 and 16 passengers
You must be driving for a voluntary group that benefits the community, for example educational or sports club.
The minibus service must only be available to this group and not the public.
All charges must be for running costs with no allowance for profit, you will be expected to keep records of the costs as they relate to duty of care and servicing requirements.
You have to apply for a Minibus Permit from VOSA.
Safety, maintenance and Duty of care
Minibus leasing means that your minibus will be delivered to you brand new. New tyres and brakes,   fresh from the factory and it will have been through a pre-delivery inspection at the main dealer before its delivered to you.  As far as is possible, you will ideally want to keep your minibus in this condition. Regular servicing and tyre inspections will go a long way to taking away your unknowns. You can include the cost of all your tyres and regular maintenance with you regular monthly lease cost and keep up main dealer servicing for the time that you operate your vehicle.
Under health and safety rules, you have a Duty of Care to keep your minibus in a safe condition. The Health and Safety Executive class it as a piece of work equipment, so the safety requirements extend to ensuring that your drivers are legal and safe plus they operate the minibus in a safe and legal manner.
We recommend that a weekly safety check is carried out on every minibus to include a minimum of:
: Engine oil and coolant levels, windscreen washer level and condition of wipers
: all tyre pressures including the spare wheel, check side walls for damage:
: check all lights for condition and operation, ensure a spare bulb pack is on board:
: Make sure that all doors are opening and closing without obstruction, check any lifts for operation:
: Extras such as roof rack and internal racking need to be checked for loose objects and mountings:
: Mirrors get knocked and broken on minibuses, check, adjust and clean all of them:
: Check all tools for wheel change are on board, a first aid kit is on board, a fire extinguisher is where is should be with a sign and that the extinguisher is charged. Make sure the  warning triangle where it should be: If a window breaking hammer is required, is it in its holder:
: Periodically, check that the tax disc is current, ensure any required permits are present and current and check that insurance is current.
: Internally, also check that all the seatbelts are working correctly and that none have cuts or damage:
: Check that you have any help line or break down company numbers on board